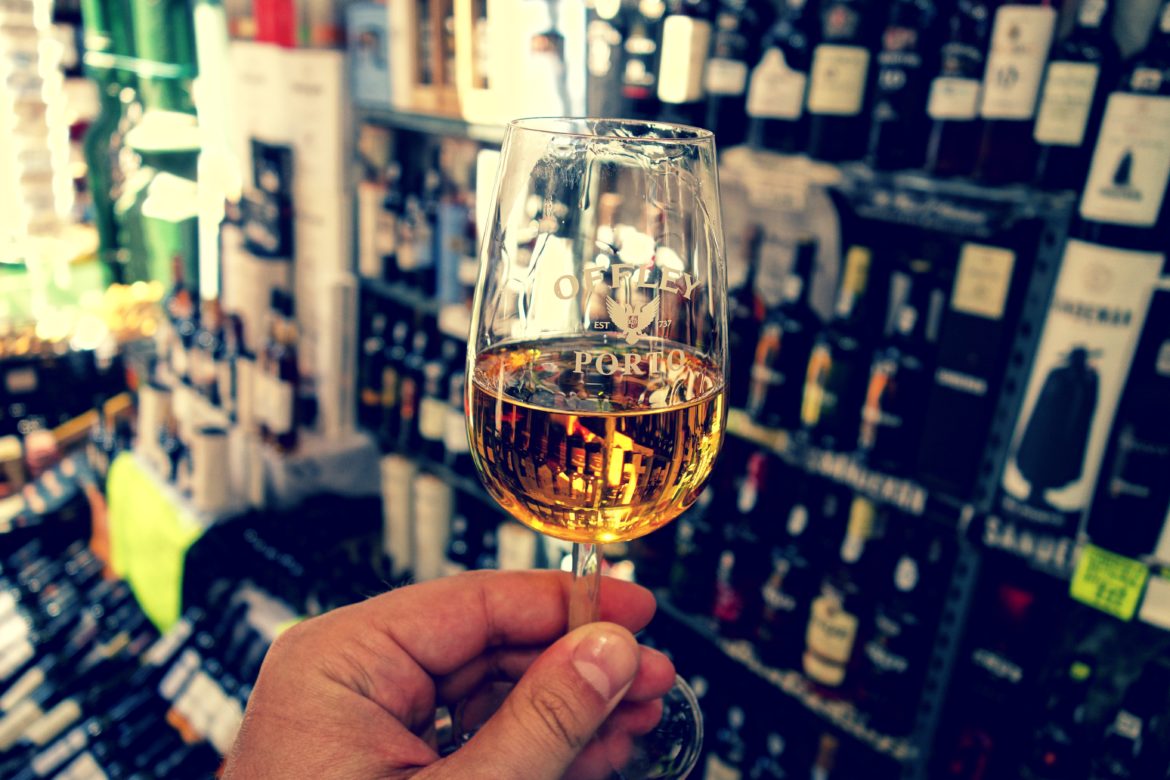 Wine dating, part I – finding a partner for life
Ever heard about port wine? Well, if you've visited Portugal, you have for sure. Of the many things people are excited about here, port wine stands out as a particular source of pride. Whenever we meet someone new, within a short time THE one question comes up: "You like port wine?" It is not really a question as the questioner never implies a question mark. It sounds more like an affirmation of the elephant in the room. An ascertainment of the commonly accepted fact. And the fact always is: everyone LOVES port wine. We never found out what happens if you answer in the negative. Luckily, we not only like port wine, we are passionate about it. A statement that opened a door, on many occasions, delighting our Portuguese friends with our obvious good taste. Our appreciation connects us with the Portuguese people, who often feel encouraged to start an earnest monologue about the port. You'll hear about the tradition of port wine making, deep-rooted in the history of this country. Then, they'll ditch into the anecdote about the accidental discovery of the alcoholic drink (the details: demanding Englishmen with a taste for wine, a commercial boat, smart Portuguese wine merchants being generous with distilled grape spirits…).
We were taught about the various occasions that deserve a decent port: wedding days, birthdays, holidays, good days, bad days, any days and – of course – the days between. This leads our friends to personal stories about important port wine moments in their respective lives. Those moments might be: a good friend visiting, a not so good friend visiting, any visitor visiting, lonely moments when no one's visiting.
Back in the days, when we were unaware about the ridiculousness of the question itself we tried to prove our enthusiasm by asking: "Which one is the best port wine?" The person vis-à-vie will give you a look as if you wanted to know "Which is the best grain of sand on the beach?" Finding a good port is a very individual and profound process, depending on ones' likes, drinking habits and taste. As there do exist good or excellent port wines solely (they say), finding your personal favorite is comparable to finding the perfect life companion. It's like dating.
We dated a lot. We tried port in restaurants, in bars, in little shops, at the daily market, at friends' homes, on a park bench when asking someone for a travel direction. Then, we reached a professional level stumbling into the "Instituto dos Vinhos do Douro e Porto". What a name!  It implies the honest seriousness the Portuguese treat their liquid treasure with. It deserves an own institution. The Port and Douro Wines Institute is an official body of the Ministry of Agriculture of Portugal. It is promoting the industry and knowledge of making port wine. And then, there is their outpost in Lisbon, we ran in only by accident.
Actually, the inside of the "Instituto" is far from being a government office – which was what we expected, when we read the antique-looking metal plate on a concrete building. A place we had never heard of before, or that has ever been recommended to us. A rainy day in Lisbon, we were simply looking for a cover when we ended up in the entrance hall of what looked like a once noble residence across from "Miradouro de São Pedro de Alcântara".

What opened up was a magical world as if we had entered one of the wizard stores in "Harry Potter" – equipped with fine wines instead of wizardry requirements. Painted in offish green from floor to ceiling the atmosphere equates to a high-priced French restaurant. You'd feel more welcomed to sing aloud in the national library than in here. Aloof service staff hands you a menu that leaves you distressed. How can you pick from more than 300 different wines without missing out on something? It was clear to us: our only chance to do the port wines justice is to come back – and back and back… You can't read all the interesting books of a library on your first visit. You'll have to work your way through the inventory – similarly it is in the Port Wine Institute.
Visiting the "Port Manor" has become a fixed date on every trip to Lisbon. After a long time of unresting wine dating, we found our match – the place where we can have it all. Sitting back in cosy armchairs being served the best wines from more than 60 Douro producers we had the feeling of having arrived. We realized, with port wine we'll never have the ONE love as we will never be able to declare one brand as THE best port wine. Thus, we never stop tasting. In this particular case it's an ongoing dating process that won't find conclusion. Be it Tawny, Ruby, Late Bottled Vintage or White Port – all the country's beauty got captured inside these bottles. And there's always an occasion to release them.
Update: as of now, "Instituto dos Vinhos do Douro e Porto" in Lisbon is closed due to construction work (approx. until late 2020).